Physical topology#
The following is the physical connection diagram with some cables omitted for brevity. It includes some examples of switch models for dual links to each server. It also includes the MetalSoft Agent and Controller. Note that the controller can be replicated to another site for redundancy.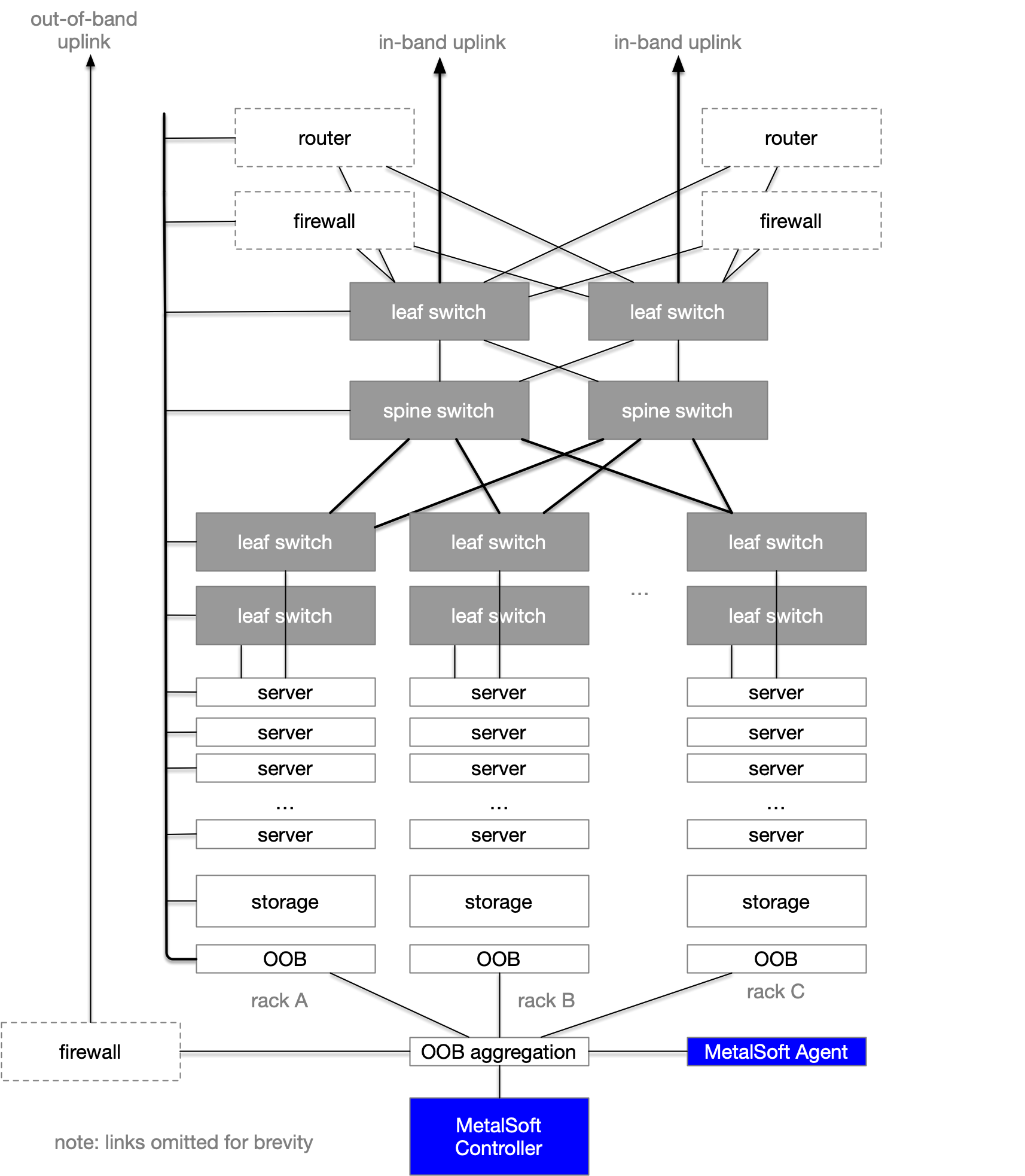 During server registration the system will detect the server-to-switch topology and so there is no need to follow a specific pattern although it is of course recommended to be consistent with cabling for identical servers.
In this diagram we also reference firewalls part of leaf switches that act as "border devices". We also feature some routers which are sometimes attached to the same border leaf switches that will help route in-band traffic out of the MetalSoft managed infrastructure.
The following is a more complete cabling diagram with the storage network also presented as a separate fabric:
There are several variations possible to this setup:
The data leaf and storage fabrics can be collapsed into a single spine-leaf fabric if maximum storage performance is not a strict requirement and there are enough ports available on the data leafs.

A data leaf pair can also act as border devices if enough ports are available.

The border devices can be absent altogether if the external connections feature is not required.