Configuring a custom RAID profile#
To configure a custom RAID configuration instead of the default Auto-RAID configuration go to Instance Array > Instance > Custom RAID profile.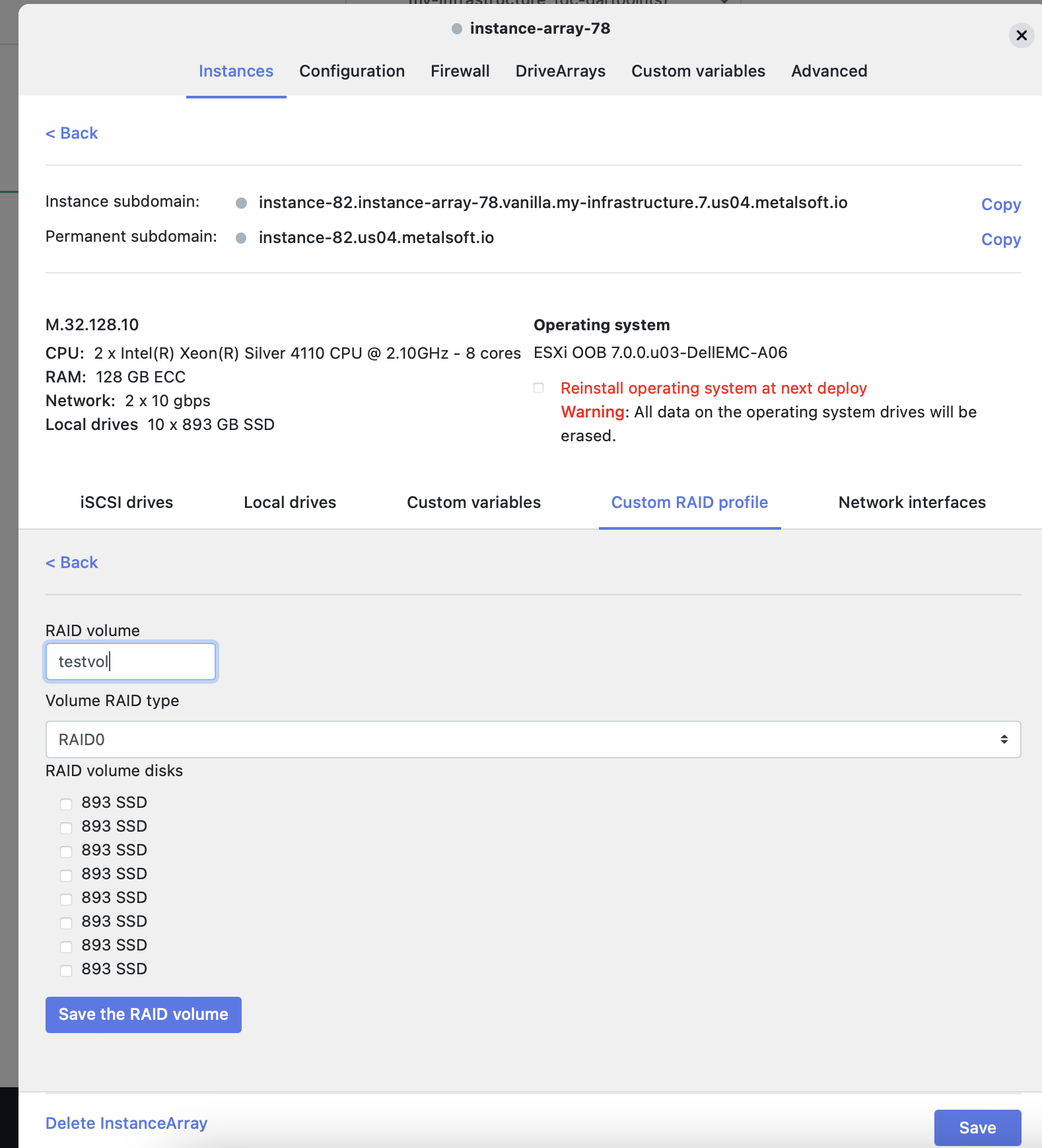 For each controller and volume, select the drives that make up the volume and the type of raid needed.
The type of RAID options available depend on the actual server. Not all server controllers support all RAID types.
Note: The option might not be available if it has not be enabled by the system administrator or the option is not supported for the respective hardware.